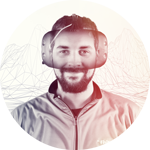 Game Design Basics
with Chris Krueger
Games of all sorts have become a pervasive part of our culture, and they're only going to become more widespread and influential in the coming years. Learn about the physiology of fun and how every game is a learning experience.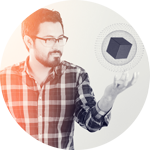 Dammit, Jim! I'm a Doctor, Not a Graphic Designer!
with Jeremy Medrano
In this workshop, you'll discuss five effective and user-friendly practices that will increase production quality. You'll learn how to choose a color palette, why contrast is important and how to use it, the power of white space, and more!
What eLearning Design Can Learn from Web Design
with Bryan Marcum
This workshop demonstrates why it's important to consider web design principles when making decisions for your eLearning courses. Topics include web conventions, micro-interactions, and typographic principles.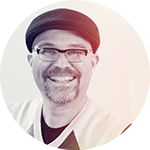 Say It Like You Mean It
with Bill Hengstenberg
In this workshop, you'll be given a series of tips to help make your narration easier to read for the voice talent and easier to digest for the learner. We'll walk through practical examples of complex content and break it down step by step using simple tips and techniques to create new versions that are more conversational, easier to read, and easier to understand.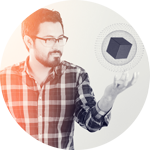 How MacGyver Makes a Video: Tips and Tricks for the Novice Video Producer
with Jeremy Medrano
With the pervasiveness of smartphones in the world, the ability to create video content is right at your fingertips — but where do you start? You'll learn how to shoot effectively, explore starter equipment, and discuss video editing basics.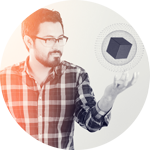 It Needs More Cowbell! — Sound Design in eLearning
with Jeremy Medrano
In this workshop you'll explore a few techniques that will help you add "bells and whistles" to your eLearning, quite literally. Learn about why sound is so important to learning, how to apply sound design in your training, and where to source sounds.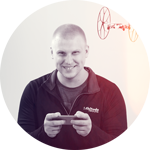 I Can Hear Clearly Now the Buzz Is Gone: Capturing Quality Audio
with David Nickel
In this workshop you'll explore different ways to capture high quality audio "in the field." You'll compare external and internal camera microphones, learn about several low-cost mics, and learn how to plan around your audio needs.